Archive for the Uncategorized Category
Posted in
Film
,
History
,
The Universe and Stuff
,
Uncategorized
with tags
Edward Bromhead
,
George Green
,
Michael Caine
,
Physics
on March 8, 2014 by telescoper
Following on from yesterday's post about George Green, I thought I'd add this little bit of Green trivia.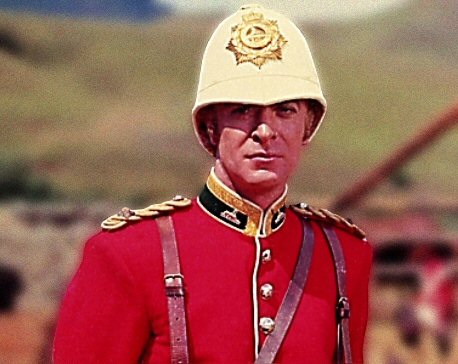 George Green's sponsor and patron  was the mathematician Edward Bromhead, a Baronet and member of the landed gentry of the county of Lincolnshire. Two generations later in the Bromhead family you will find a certain Gonville Bromhead (presumably named after Gonville & Caius College, the Cambridge college that both Edward Bromhead and George Green attended). As a young man, in January 1879, Lt. Gonville Bromhead fought in the Battle of Rorke's Drift. Almost a century later he was played by Michael Caine in the film Zulu.
Not a lot of people know that.
Follow @telescoper